ON BEHALF OF CHILDREN'S HEALTH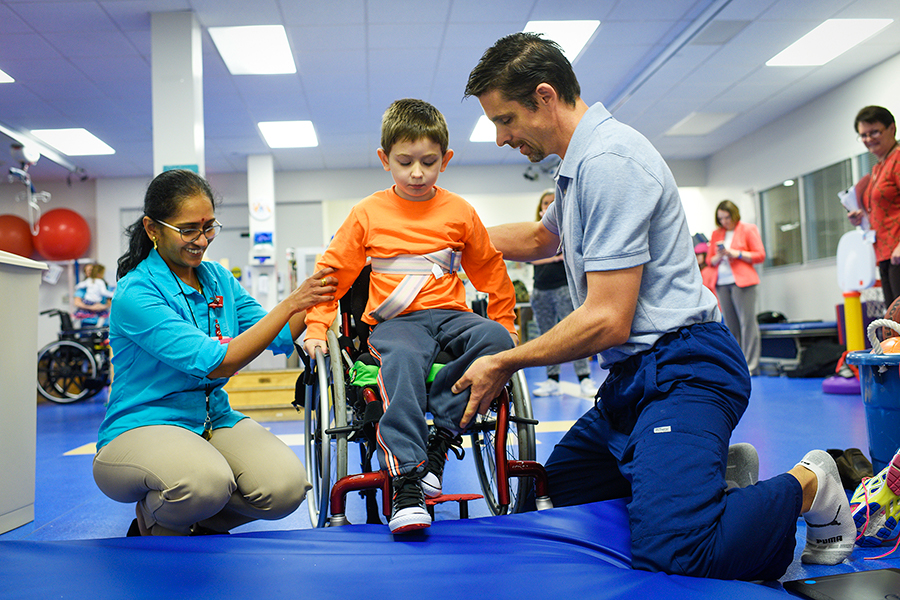 Children's Health is the eighth-largest pediatric health care provider in the nation and the leading pediatric health care system in North Texas, providing a full spectrum of health care services, from wellness and primary care to specialty and critical care. Children suffering from movement difficulties related to chronic illness or a traumatic brain injury often require specialized balance training, weight bearing assistance, muscle stimulation, and walking rehabilitation. It is estimated that more than 10,000 children in Dallas County need access to a program of this type, with centralized access to the best therapies designed for children.
The Project: Comprehensive Gait and Mobility Program
The Commitment: $1,111,735
Crystal Charity Ball funds will be used for the purchase of five pieces of state-of-the-art robotic gait and mobility training equipment: The ErigoPro early mobilization tilt-table, the LokomatPro robotic based partial-weight-bearing treadmill system, the Andago body weight supported mobile robotic gait system, the Natus balance and gait assessment system and the HydroWorx therapy pool. Training for staff and robotic software upgrades are included with the purchase of this equipment. The program will have the capacity to accommodate approximately 500 unique patients, ages 2-18, through 4,800 visits annually.