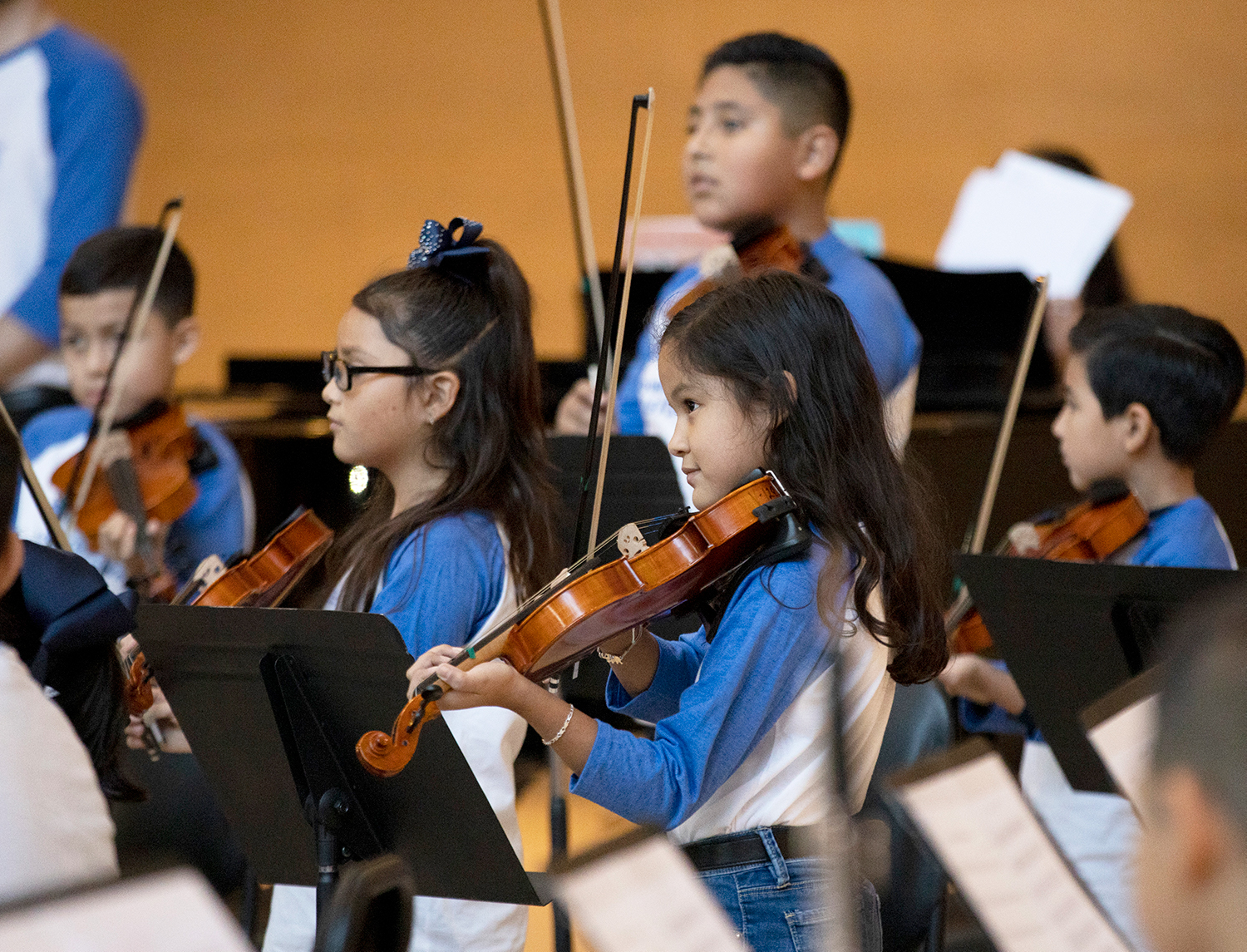 Southern Dallas Residency Youth Education
Music transforming lives of children in southern Dallas.
The Commitment: $750,000
Dallas Symphony Orchestra's mission is to entertain, inspire and change lives through musical excellence.
Funds will be used for teaching artists' salaries and the purchase of youth instruments for the expansion of the Southern Residency Youth Education Project. Through a partnership with DISD, the DSO delivers high quality music education accessible to all students in Dallas through three programs: Young Musicians, Young Strings and Youth Concerts. Each year 990 students in the Young Musicians and Young Strings programs will discover the joy of making music, while developing confidence, self-reliance and a work ethic for future success. Additionally, more than 19,000 students annually will experience the wonder of a live orchestra concert.