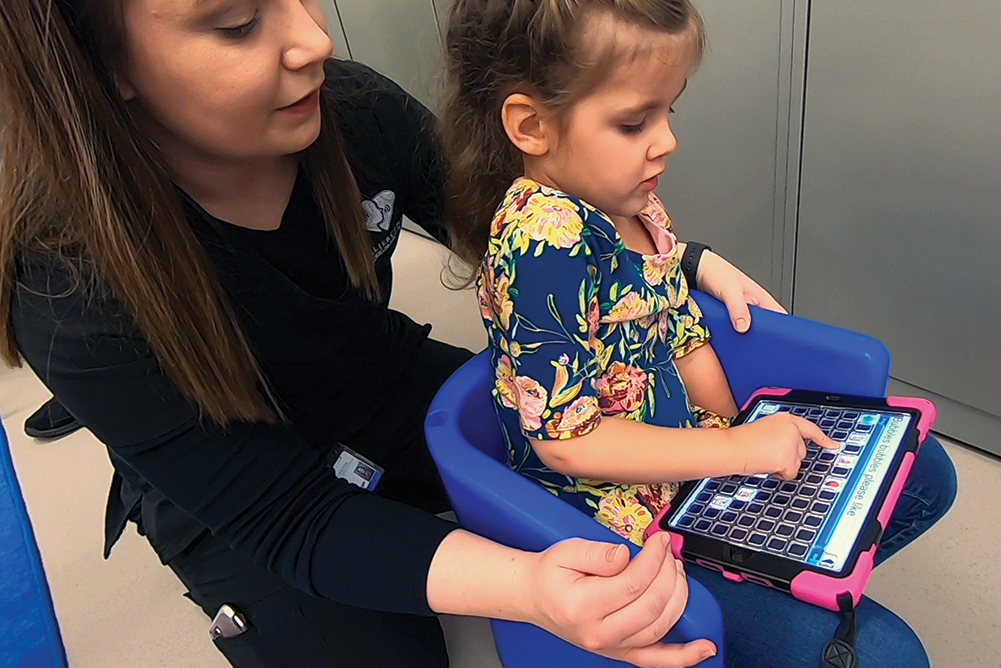 Pediatric Special Connections Project
Since 1963, the UT Dallas Callier Center for Communication Disorders has provided leading-edge clinical services to transform the lives of children with communication disorders. Callier turns meaningful and innovative basic and applied research into new treatments and technologies and trains the next generation of caring clinical providers.
Crystal Charity Ball funds over three years will give low-verbal and nonverbal children a voice to express their needs and connect with others. Approximately 3,400 children in Dallas County are unable to communicate verbally. Funds will be used to evaluate children's needs for Augmentative and Alternative Communication (AAC) devices, provide diagnostic and therapeutic intervention, and establish Dallas' first AAC Device Loaner Bank for Children. Approximately 750 children ages 2-17 will be served.
Helping children connect through communication.
The Commitment: $997,996