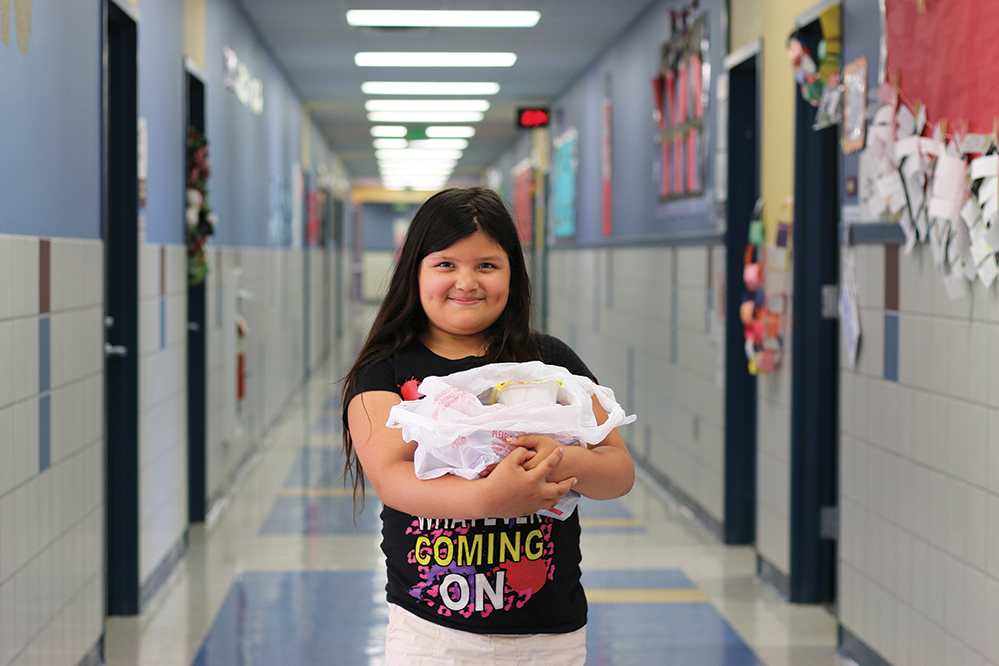 Middle School Pantry Expansion
Founded in 1982, North Texas Food Bank (NTFB) is a hunger relief organization that provides access to nearly 77 million nutritious meals annually for hungry children, families and seniors through a network of more than 200 partner agencies across thirteen counties.
Crystal Charity Ball funds over three years will expand their existing School Pantry program to three Dallas County middle schools where over 90% of the student body qualifies for free or reduced lunch. Middle school students in particular are at-risk because there are fewer feeding programs to reach this age group. During the school year, NTFB will deliver boxed food, including fresh produce, to three middle schools. Approximately 600 unduplicated students will receive food boxes.
Providing consistent access to healthy food.
The Commitment: $898,890