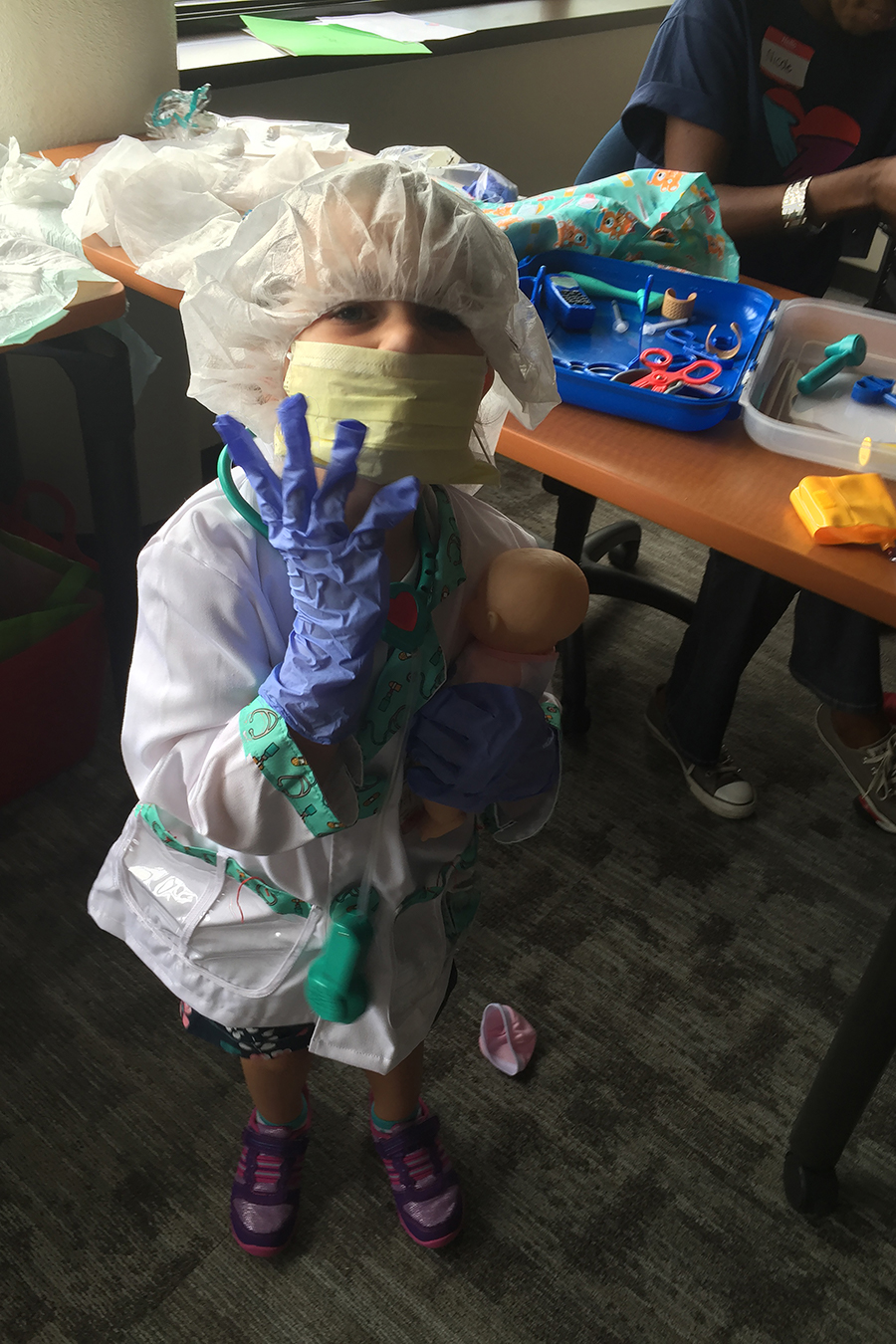 Presbyterian Communities and Services Foundation, through Faith Presbyterian Hospice provides children in Dallas an evidence-based support system for moving through the wide range of negative effects of the death of a parent, sibling, or other family member. After losing a parent, 85% of children will experience negative psycho-social behaviors, are at a much greater risk from depression, fear, anxiety and anger, leading to problems in school, unhealthy relationships, and a higher probability of drug and alcohol abuse. This program will serve more than 1,000 children in intensive therapies, ongoing and as-needed access to grief support services.
The Project: Faith Presbyterian Hospice Child & Family Bereavement Program
The Commitment: $541,098
Crystal Charity Ball funds will complete the children's bereavement space in the Marnie and Kern Wildenthal Education Center as well as space in the Harold Simmons Foundation Inpatient Care Center. Funds will expand the children's bereavement program and will add new staff positions. Funds will help create a safe space for grief support, through therapeutic play, musical therapy, peer support groups and family day-camps. Approximately 340 children will be served the first year and approximately 375 children, ages 4-18, will be served annually by the end of year two.