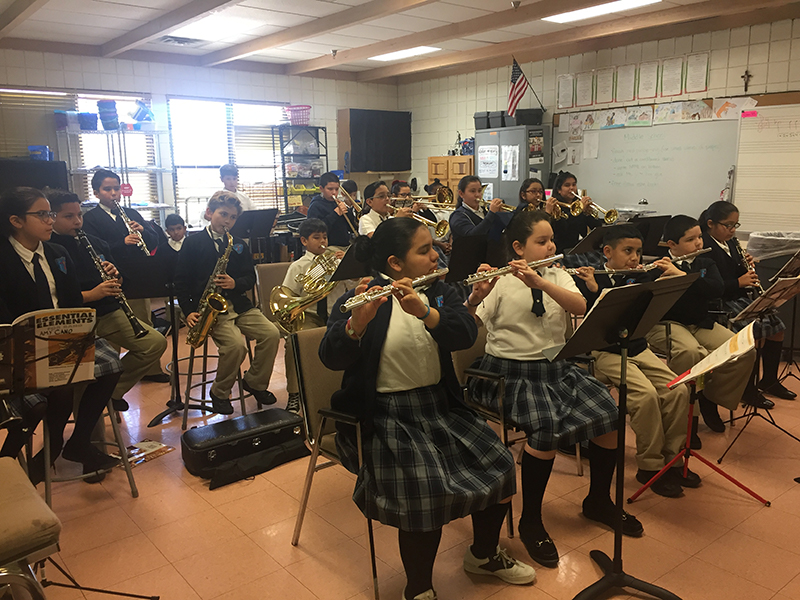 Santa Clara serves a minority population in southwest Dallas where most families struggle to pay their bills, but want a strong academic and moral education for their children to help pull their family out of the cycle of poverty. Their vision is to graduate students who are preparing for high school, college and careers of their choice. This safe environment allows students to grow spiritually, academically, physically and emotionally. 65% of the students are on scholarship assistance.
The Project: School Cafeteria and Fine Arts Center
The Commitment: $850,000
Crystal Charity Ball funds will build a 12,500 square foot school cafeteria and fine arts center. This new facility will also be available weekends for 1,300 children who attend religious education classes and also for Science Fairs, Band and Choir concerts, fundraisers like their Fall Festival and Grandparent's Day. Funds will also be used for a dedicated fine arts center, giving Santa Clara students many more options in band, music, choir and art with designated classrooms where they can safely secure their instruments and supplies. Additionally, funds will provide a parish office and conference room, allowing for more students in the existing school. Approximately 1,600 children, ages 3-18, will be served annually.