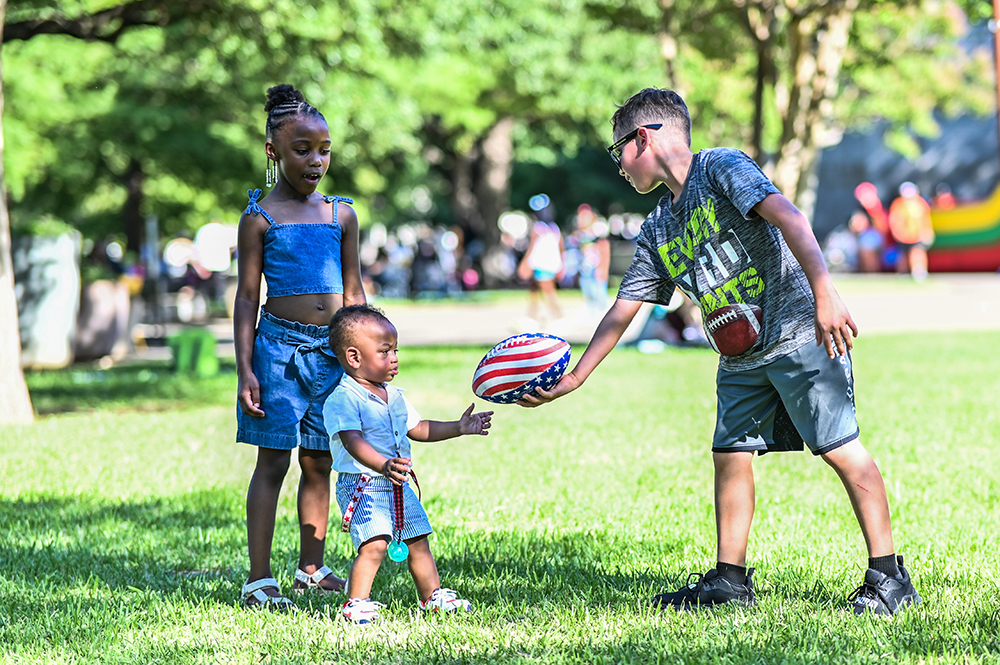 Community Park: Fulfilling a 40+ Year Promise
Creating an all-abilities toddler playground.
The Commitment: $1,000,000
Fair Park is a 135-year old, 277-acre historic park in Southern Dallas. Fair Park First seeks to create a new and improved green space curated by the community and guided by the approved 2020 Fair Park Master Plan.


Crystal Charity Ball funds will ensure that toddlers have their own dedicated playground which is enclosed for safety and designed for all abilities. The project includes specialized playground equipment, fencing, gates, design, lighting, landscaping, tables, chairs and a shade structure. This will be the only area for toddler play in the surrounding 13 distinct neighborhoods benefiting approximately 80,000 children per year.