Neiman Marcus and The Crystal Charity Ball will celebrate the 49th anniversary of recognizing The Ten Best Dressed Women of Dallas on Friday, September 8, 2023.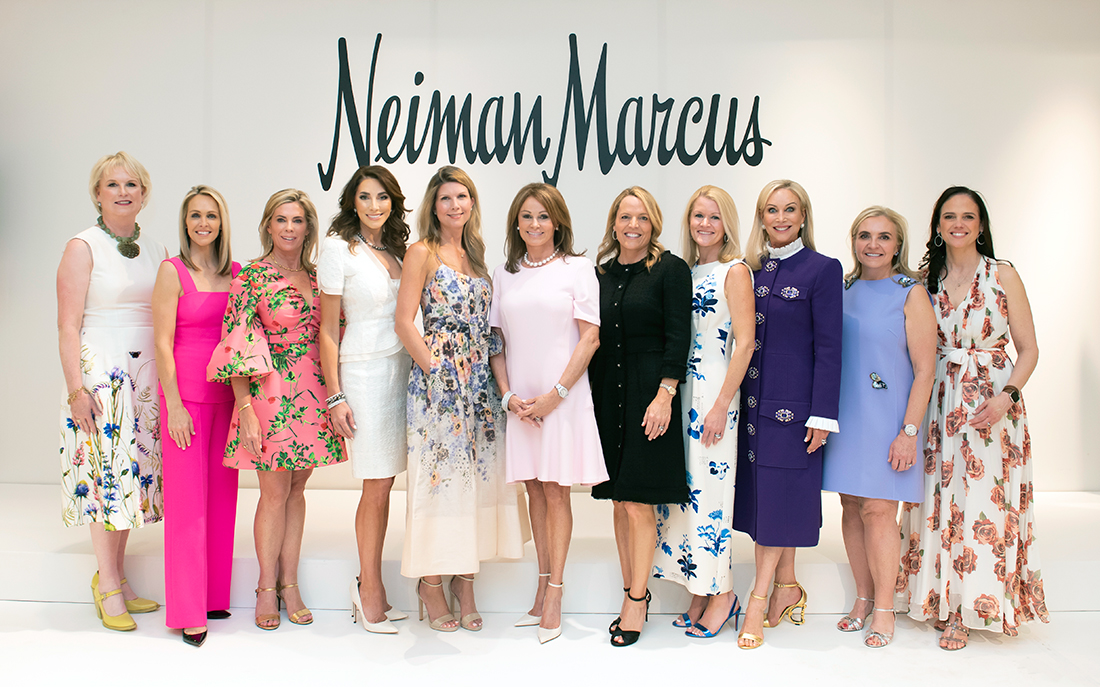 Left to right: Patty Leyendecker, Meredith Land, Monica Eastin, Sunie Solomon, Marybeth Conlon, Claire Emanuelson, Anne McPherson, Libby Hegi, Kim Hext, Kim Quinn, Angie Kadesky
The 2023 Ten Best Dressed Honorees
Marybeth Conlon
Monica Eastin
Libby Hegi
Kim Hext
Meredith Land
Anne McPherson
Wendy Messmann
Kim Quinn
Lisa Rocchio
Sunie Solomon

2023 Hall of Fame Honoree
Claire Emanuelson
2023 Fashion Show Chairman
Patty Leyendecker
In honor of the top donors for the Fashion Show, the Patron Dinner will be held on August 30th. The Patron Cocktail Party will be held on September 7th.
CLICK HERE FOR THE 2023 FASHION SHOW CONTRACT